COVID-19 UPDATE
Please follow all CDC Guidlines and social distancing policies.
Walking Highly Encouraged
Double Riders Per Cart - Single Available Upon Request & Reservation
Check-in at The Golf Shop Window Side of the Clubhouse
Credit Cards Only No Cash
All Rakes, Ball Washers, and Coolers have been removed.
Flagsticks Remain in Cups at all times.
Food & Beverage Available by call-in and curbside pick 979-415-2908.
Clubhouse & Back Deck Dining Under 50% Capacity
Face Masks Must Be Worn Inside Clubhouse & Bathrooms Starting Monday June 29th
As this situation continues to change and impact this area, The Wilderness Golf Club hopes everyone will take the necessary steps to ensure that your families remain safe. We are closely monitoring the updates on COVID-19 and will update this page as more information becomes available:
www.lakejackson-tx.gov/ City of Lake Jackson
www.brazoriacountytx.gov/home Brazoria County Website
www.gov.texas.gov/ Governor Gregg Abbott
We appreciate your support. Please feel free to contact us with any further questions at 979-297-GOLF (4653) and continue to check this page for further updates.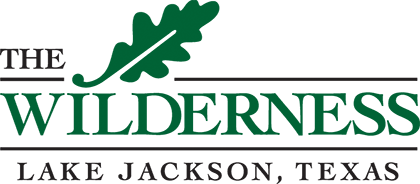 "The Wilderness at Lake Jackson transcends time and delivers guests back to the days when early settlers traveled from town to town in search of the next gold nugget."
---
501 Hwy. 332 - West PO Box 308
Lake Jackson, TX 77566
979-297-GOLF (4653)